Posted by Paul Macnicol on 5th Dec 2019
Just 3 Km upstream of Hoi An Old Town is the Thanh Ha Pottery Village, a relaxing spot to spend an afternoon chatting with the locals and exploring while learning about Vietnam's rich history of pottery and local craftsmanship.
The whole site can take an hour to get around, as the entire village is dedicated to pottery and there are lots of things to see and do. This area is also where the famous My Quang Noodle dish originated, so be sure to try out this central Vietnamese speciality with a bowl from one of the many local restaurants in the area.
Originating during the Nguyen Dynasty over 400 years ago, the village was lucky to have been chosen by the royal court as a supplier of ornamental pieces for the Hue Citadel, and has been making pottery products ever since.
As you wander through the maze of small pathways and lanes you will be able to see pottery in all stages of production and can even join in and make your own pottery under the watchful eye of the artisans.
Follow your nose to the large kilns to see the final firing of the pottery, depending on when you happen to arrive you should be able to see some activity here.
The entire village is a good example of a Vietnamese phenomenon known as "Craft Villages" where typically, a trader or traveler will bring a new piece of technology or manufacturing technique from overseas and begin making them from their house. If the business is successful, neighbors will join in and copy them, until the whole town is making the same products, and the area becomes famous for it.
While Thanh Ha is famous for pottery, there are examples of this phenomenon all over Vietnam including Hoi An itself which was firstly a craft village recognised for its superb Silk Lanterns, and later, after the advent of Tourism, a center for Tailoring. Further afield you can visit the village of Phuoc Kieu, famous for its bronze castings and Gongs, and over the Hai Van Pass in Lang Co you can't miss the sun-fermented shrimp paste known as mam ruoc - all examples of the Craft Village phenomenon common in Vietnam.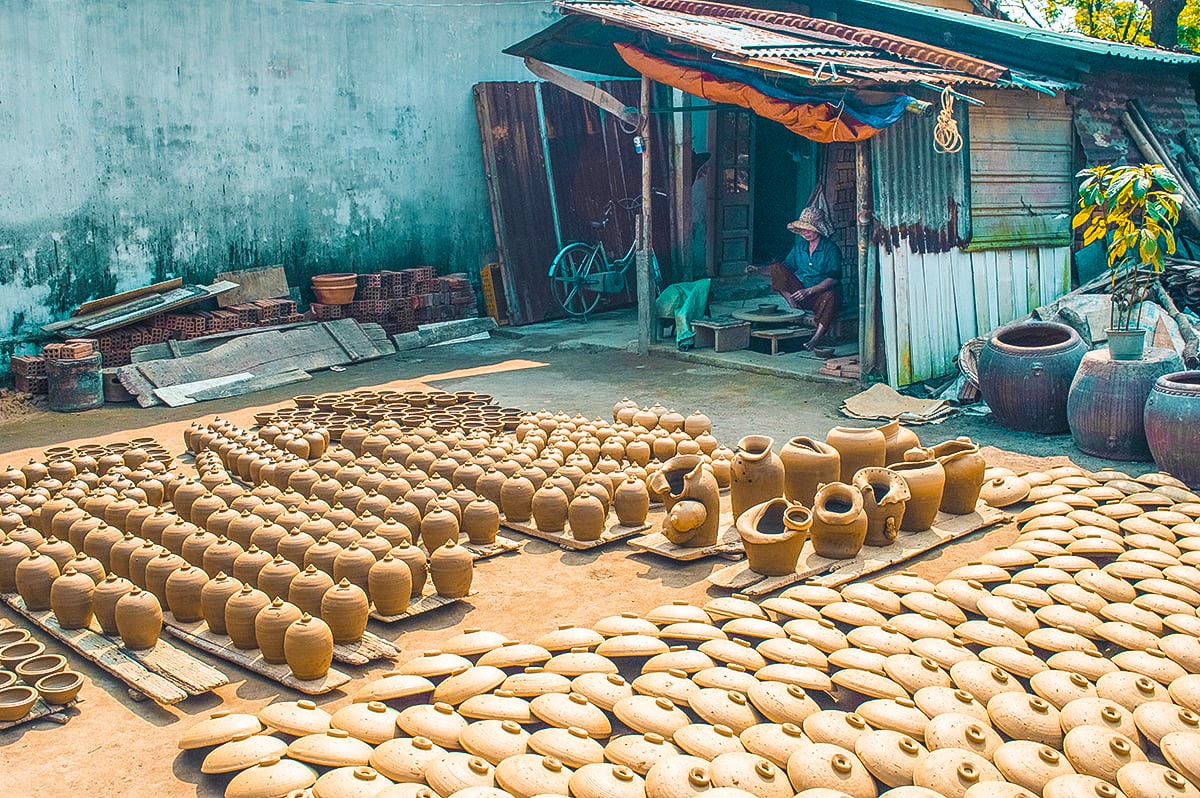 Photo credit: https://www.backpackerswanderlust.com/thanh-ha-po...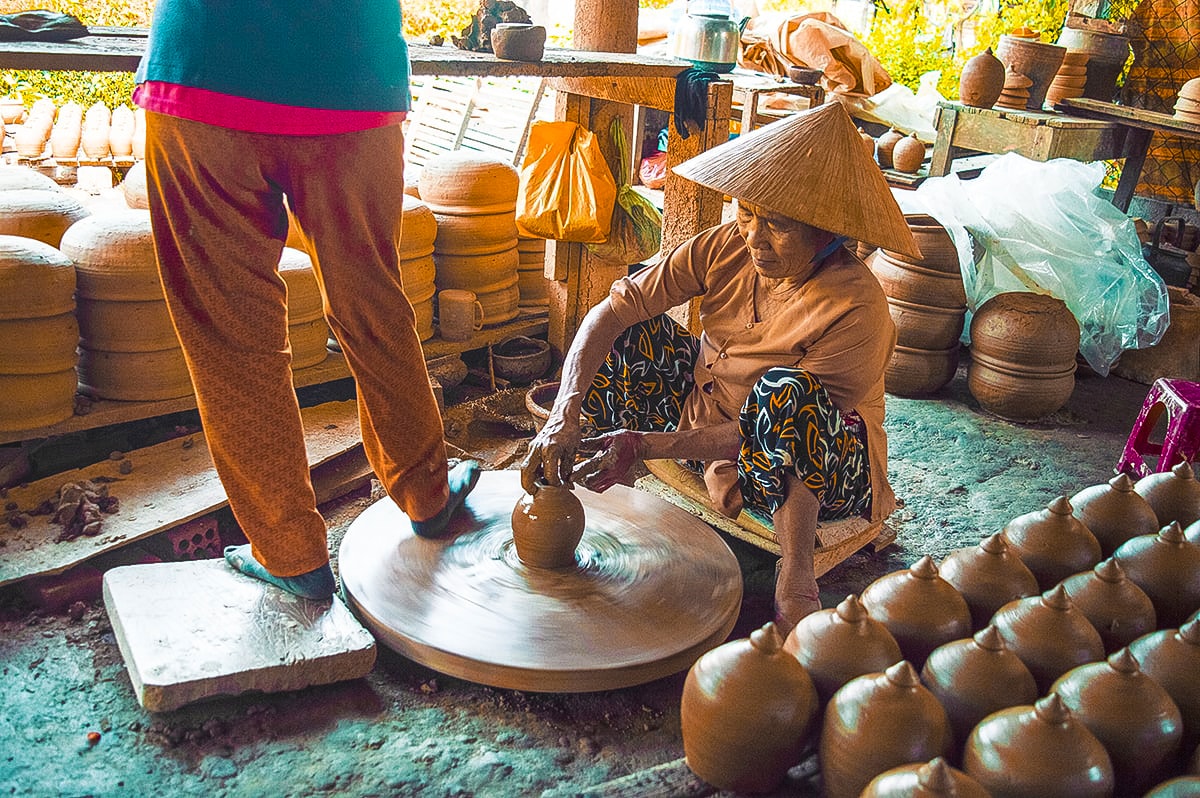 Photo credit: https://www.backpackerswanderlust.com/thanh-ha-po...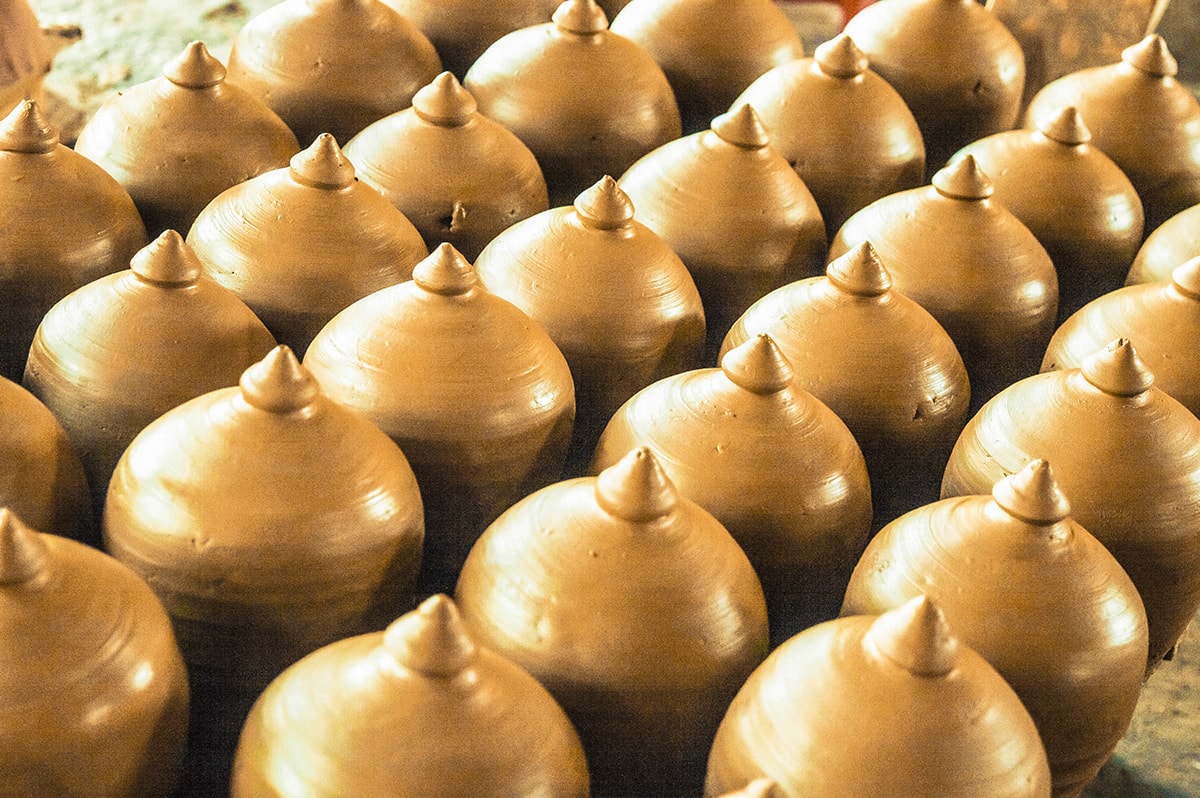 Photo credit: https://www.backpackerswanderlust.com/thanh-ha-po...