Posted by Paul Macnicol on 5th Dec 2019
The Thuan Phuoc Bridge is the longest suspension bridge in Vietnam, and offers spectacular views of the city, bay, and Son Tra Penninsula.
While it is possible to stop briefly on the bridge for a quick photo, it is recommended to park and walk to enjoy the stunning views from the safety of the walled off footpath - please be careful as there have already been a number of accidents here from careless drivers who get caught up in the view!
The bridge is 4 lanes (18m) wide with footpaths either side, and cost about 42m USD with construction starting in 2003 and completed in 2009. It is lit by a Phillips lighting system at night to show of the spectacular spans
Unfortunately, in 2014 significant problems were encountered with the decking of the bridge, which had become prematurely warped and dangerous to drive on. Cryptically, the engineers behind the design of the bridge put the faults down to "Heavy Transport, and the use of High Tech Materials" (whatever that means), however the bridge has since been resurfaced and is safe to drive over again on motorbike.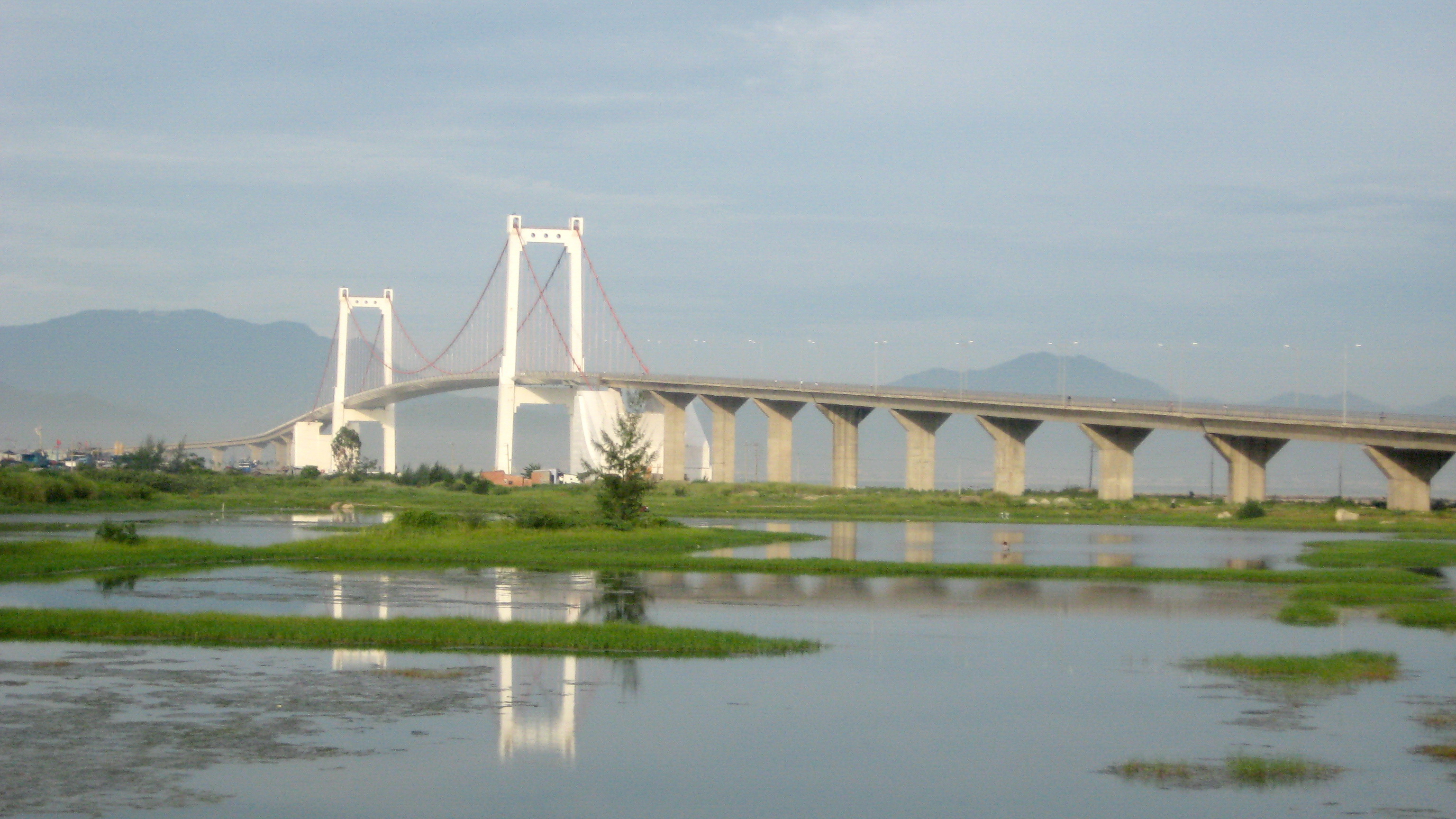 Photo credit: Nguyen Anh Hoang - originally posted to Flickr as Cầu Thuận Phước Bridge (AH), CC BY-SA 3.0, https://commons.wikimedia.org/w/index.php?curid=1...